we can offer lots of practice lock ,also others lock pick ,like KLOM ,HUK ,GOSO ,LISHI ...ETC .
11pcs GOSO Iron and Aluminum Automotive Lock Pick Tool
Features
Comprise 10 picks of different sizes and an additional Y shape tension wrench

Specifically designed to pick a wide variety of auto locks

The unique shape allows the picks to be quickly moved inside and out of the lock cylinder keyway, making the springs back into the groove

You can use the tension wrench to add steady tension so that the lock can be easily opened

Made of high-grade material, the tools are all reliable and durable

Suitable for professional locksmiths or beginners
Package Includes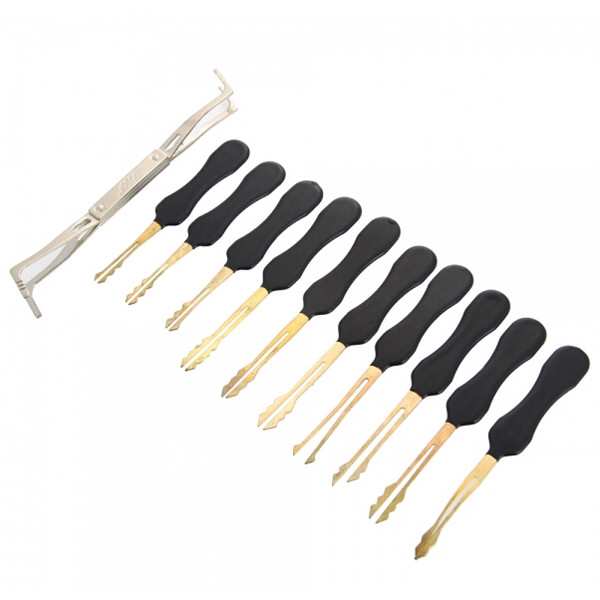 Qianhuilai also supplying all kinds of professional locksmith tool, all of our products have stable quality and competitive price that can meet most of your demands. So if any needs for you, please feel free to contact us and we shall reply you ASAP.

contact detail as below:
Skype: live:keekee661
E-mail: locksmithchina..........com